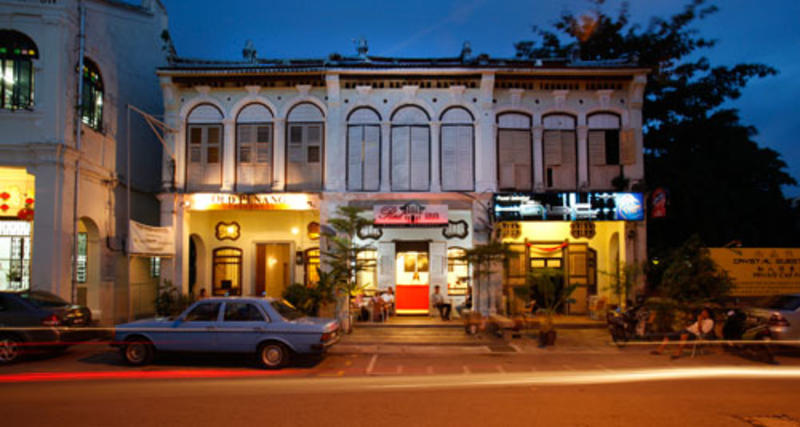 Red Inn well located and generally quiet. If full of movie buffs this probably would not be the case due to communal area design !!

Breakfast could offer more variety other than fried food and fruit. Fruit great. Maybe some pancakes or roti sometimes.
Beds From US$9 Private Rooms From US$22 Photos Description Map Guest Reviews
Make a booking at Red Inn
Facilities
24 hour reception
Air Conditioning
DVD's
Free Internet Access
Free WiFi
Housekeeping
Internet Access
Towels Included
In Room Facilities
Ceiling Fan
Tea/Coffee Making Facilities
About Red Inn
Red Inn Heritage's architecture is based on what is called the Early Straits Eclectic style. This style was used in the construction of shophouses somewhere between the 1890s and the 1920s, making Red Inn Heritage anywhere from 90 to 120 years old. Actual records of its construction have since been lost to history.
Important Information
Conditions
1. When you check-in, we require a one night deposit (Fully refundable upon check-out).
2. No smoking allowed in the rooms.
3. No food allowed in the rooms.
4. Towels and Blankets Provided
Location
55, Love Lane
Click here to enlarge map
Other Options Nearby