Budget Accommodation in Sharm El Sheikh
Guest Reviews
Great place, great crowd of divers. Loved it. Will definitely come back :) ... more
Overall
Very good place to spend a relaxing holiday! The place is very nice with a beautifull rooftop, a nice loungarea and the rooms are very nice and clean. It's located far enough from the resorts in Sharm el Sheikh in a quite area outsite the centre. There is a cheap taxiservice between the B&B and all places you want to visit. ... more
Overall
It was a disgusting experience to say the least. We arrived from London on the night of 12th Dec. The hotel is located hardly a couple of km away from airport - but is far off from the main attractions Naama or Fanara Beach. ... more
Overall
Sharm El Sheikh Discussions
Sharm El Sheikh Blog Entries
List View
Map View
Quick Compare
Oonas Dive Club, Naama Bay, Sharm el Sheikh, South Sinai, Egypt (
Map
) - Hotel
ROISSAT Sharm el Sheikh (
Map
) - Guesthouse
Very good place to spend a relaxing holiday! The place is very nice with a beautifull rooftop, a nice loungarea and the rooms are very nice and clean.
Ras Um El Sid headland (
Map
) - Hotel
Sharks Bay South Sinai (
Map
) - Hotel
I had an amazing time in Logaina Sharm Resort and in Sharm El Sheikh very peaceful quite time by the pool in the sun. Plenty of sunbeds and towels. and the pools are very clean by the way.
4 Sunny Lakes South Sinai (
Map
) - Hostel
South Sinai (
Map
) - Hotel
Arab Sat Nabq (
Map
) - Hostel
Palm Valley (
Map
) - Apartment
El Salam Road (
Map
) - Apartment
El Hadaba Om Al Sid Cliff Sharm (
Map
) - Hotel
Ras Om Sid (
Map
) - Guesthouse
Center of Naama Bay Al Amir Abd Allah Rd. (
Map
) - Hotel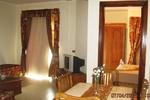 1 El-Salam Road, Criss Resort, Naama Bay (
Map
) - Apartment